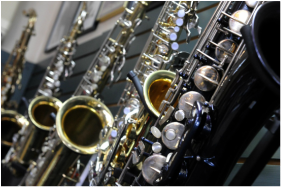 COLE'S WOODWIND SHOP
SINCE 1977


"YOUR HOME TOWN SHOP
ON THE WEB"

47 PHILA ST
​SARATOGA SPRINGS NY 12866
518-450-0333



---
WE'VE TEMPORARILY MOVED!
Due to renovations to Caffe Lena's building we have temporarily moved to 6 Butler Place in Saratoga Springs on Monday, July 11. Our summer digs are in the carriage house in back of 3 Franklin Square. These are exciting times!
The long anticipated renovation of Caffe Lena is finally happening and we're proud to be a part of the project. In approximately 3 months we'll return to 47 Phila around the same time the music returns to the Caffe upstairs. Special thanks to the board of Caffe Lena and the Bonacio Construction Co for their support in renovating our shop. We look forward to moving back when the work is completed!
PLEASE NOTE:
WE WILL BE CLOSED THURSDAY AUGUST 11 THRU AUGUST 21ST FOR VACATION
HOURS
Monday 10 - 4
Tuesday 10 - 4
Wednesday 10 - 4 Check Out Cole's Photo Essay In
Thursday 10 - 6 The
Albany Times Union!
Friday 10 - 4
Saturday 9 - 2
Sunday Closed